MY DAILY VISITOR
Going deeper with your faith isn't meant to feel like a chore. We're here to help you spend a little more time each day praying to God, living your faith, and serving others – to open the door to greater peace, hope, and joy.
---
MY DAILY VISITOR: EUCHARIST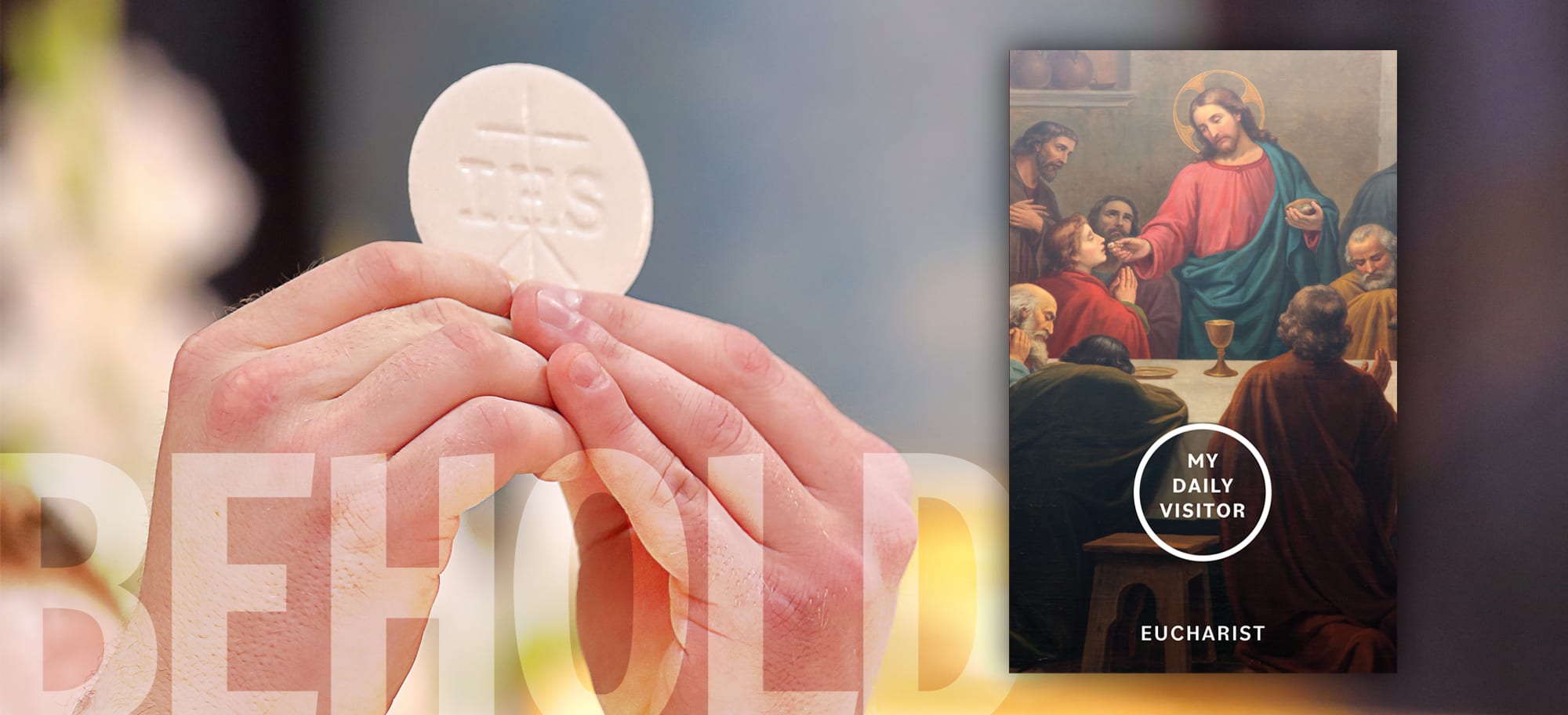 As American Catholics have entered into three years of Eucharistic Revival, revive your own devotion to Jesus in the Most Blessed Sacrament with My Daily Visitor: Eucharist.
Grow closer to Christ in the Eucharist with My Daily Visitor: Eucharist. This handy devotional with 40 reflection themes helps you to pray and reflect on the source and summit of our Catholic Faith.
For each entry, Our Sunday Visitor editor Fr. Patrick Mary Briscoe, OP, offers a brief reflection on a particular quote from a saint and concludes with a prayer. Reflection themes include the Real Presence, the Virgin Mary, forgiveness of sin, sacrifice, breaking of the bread, the Lamb's Supper, the new covenant, and more. This devotional also contains a collection of prayers before the Eucharist written by saints. Perfect for Eucharistic adoration, prayer groups, and personal quiet time, My Daily Visitor: Eucharist will help enliven your relationship with Jesus in the holy Eucharist.